Children's Dentistry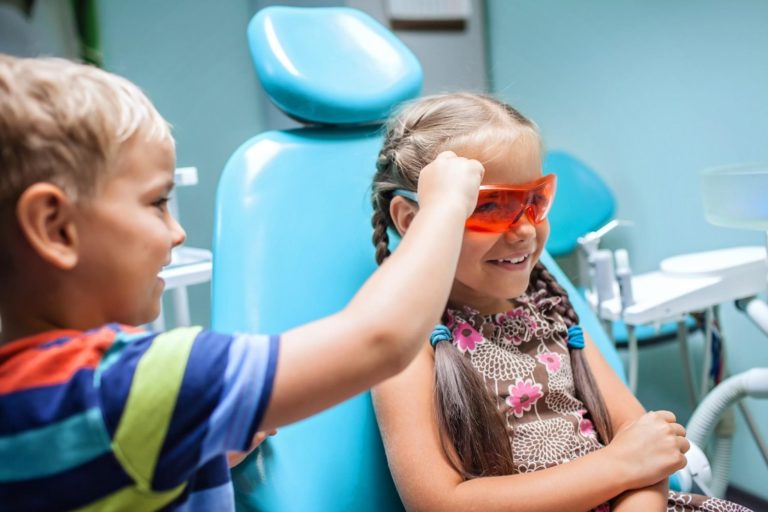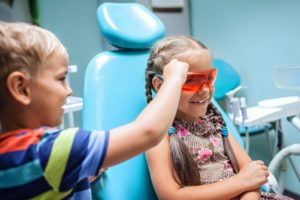 Making sure that your child sees a children dentist regularly. It is extremely important for kids dental health.
Not only does it get them into the very good habit of taking care of their teeth and having them checked and cleaned, but it can also flag up any issues they may have with their teeth or mouth sooner, rather than later.
Taking dental care for young children seriously will set them up for a lifetime of excellent child oral health care, so it is important to choose the best children's dentist for family dentistry practice. You can also take appointments according to your individual family's needs.
Why you should choose us for children's dentistry
Our friendly team of children's dentists offer a gentle, reassuring service with a professional approach to safeguarding children's oral health and plenty of advice to help families maintain good oral health habits near Gatley, Cheadle.
From routine family check-ups to kids' tooth extraction consultations; child dental hygienist appointments to access to emergency children's dentist services, we offer a wide range of services.
We can also advise on orthodontic treatments and whether you need to consider children's braces in the future.
What services are we offering for children's dental health?
We take our role as a local dentist for children very seriously indeed.
Alongside our full range of paediatric dental services, we keep a very close eye on the wider health of our young patients.
Our children dentists, dental nurses and dental hygienists are all trained to spot signs of oral health issues and concerns, and can all offer advice on tooth brushing, nutrition and general care of the mouth to help the whole family stay healthy and pain-free.
We can show your children the right way to use kids dental floss and mouthwash and how to care for any braces or other cosmetic dentistry aids they may have been prescribed through our preventative dentistry services.
Children's dental fillings
No matter how carefully you watch your family's diet, or how assiduously they brush and care for their teeth, fillings can still crop up in children's teeth.
The key thing is to treat them quickly before they become more of a problem and start causing your child pain.
At Cheadle Village Dental Practice near Gatley, we offer dentists that are specialised in child-friendly filling consultations, using the latest technology and techniques around dentistry for children to make the process as comfortable and anxiety-free as we can.
We will also follow up with excellent after-care support and advice as required.
Child's tooth extraction
Needing to have a tooth removed can seem to be a scary experience; however, at Cheadle Village Dental Practice, we recognise this fact and work hard to make our young patients as relaxed as possible.
We will talk the family through the procedure in advance, covering all aspects of the child tooth extraction procedure and discussing the various options around anaesthesia, the procedure itself and how to help the child's recovery from a tooth extraction.
Our team are highly professional, kind and able and willing to answer any questions.
We are dedicated to ensuring your family's experience is a positive one, with expert treatment and tooth extraction after-care support for your child.
Children's orthodontist
If you are concerned about how your children's teeth are developing, or they are reporting issues or pain with their teeth, mouth or jaw, we can advise on kids orthodontist treatments, from braces to aligners.
Orthodontists can treat all kinds of issues using kids' braces and aligners, from over-and under-bites to problems around spacing, crowding and malocclusion – the misalignment of teeth between the two dental arches as the jaw opens and closes.
If you have any questions about children's braces or other corrective orthodontic treatments, call our team today to arrange a consultation.
Root canal treatment for children
Root canal treatment can be the cause of dental anxiety for patients of all ages. Our kids' dental specialist teams know how to prepare young patients for the treatment, using gentle, informed techniques to help put them at their ease.
The procedure is normally done under local anaesthetic, but there are other options for especially nervous patients or those affected by other medical conditions or neurological issues, including sedation or general anaesthesia.
This can be discussed with your kid's dentist ahead of the treatment.
Preventative dentistry for kids
A child's dentist will be very keen to spot and prevent potential issues before they turn into problems.
Preventative dentistry plays a huge part in this, with numerous techniques available to maintain excellent oral health and strong, healthy teeth.
Children's dentistry covers areas such as check-ups, teaching and correcting oral health techniques like brushing, flossing and using mouthwash.
Your child's dentist can suggest ways to strengthen teeth by applying protective coatings, referring to orthodontist services and addressing concerns such as cavities, cracks and broken teeth straight away.
Helping children with dental anxiety
People of all ages can find going to the dentist stressful, especially younger children.
We have specially trained teams of dentists and dental nurses who know how to put anxious patients at their ease.
We strongly believe that it is crucial for children to become accustomed to visiting the dentist from a very young age, and to see it as a routine and positive way to maintain good oral health and to keep their teeth healthy, strong and issue-free.
We have experience in dealing with nervous children and are committed to helping young patients with additional needs and their family members feel happy and comfortable while they are with us.
Ready to book your child's dental consultation?
If you would like to book your child in for their next routine check-up, or are looking for a professional, sympathetic kids' private dentist for a larger issue or concern, please contact us at Gatley, Cheadle Village Dental Practice to arrange an initial consultation.
Our friendly reception team will be happy to help, and we look forward to welcoming you to our family and children's dentistry practice soon.
We always take our time to sit down and discuss our client's unique concerns with them in order to devise a personalised treatment plan and come up with the best ways to give you a healthy cheerful smile.
Quality treatments are at the heart of our dental clinic and we aim to share them with our clients.
Our goal is to create a warm atmosphere and pleasant memories for our patients whether adults or children.
At our family dentistry practice help your child giggle and smile through their cleaning and exam and look forward to coming to the dentist every time!
Click here to find out more about our prices
Our modern health-promoting approach to continuing care means:
Fewer fillings
Less dental decay
Less likelihood of tooth decay
More attractive teeth
More choice
Reduced costs
Helping to keep your teeth for life
Find out more about our preventive dentistry service
FAQs