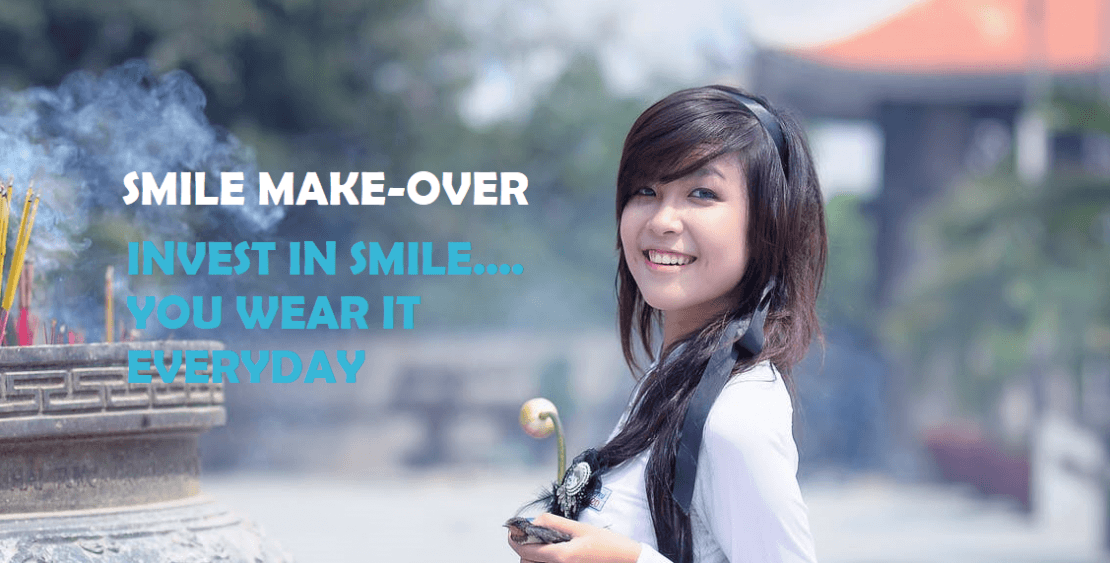 Perfect Smile Makeover
We at Cheadle offer the very best in dental procedures that will enhance, restore and improve your existing smile, elevating it into the smile you have always wanted.  We use the latest materials coupled with cutting-edge technology. We offer various treatment techniques such as Porcelain Veneers, Ultrathin, and Durathin Veneers, Lumineers, and Edelweiss Instant Veneers and work with all of the well-known brands like Invisalign. Cheadle wants to be accessible to our patients and prices for all cosmetic dentistry treatments are completely transparent and competitively priced.
Cheadle offers various degrees of smiles and you can have a smile created that includes any combination of treatment options which may include crowns, bridges, implants, or cosmetic braces. Our artisan-level experts can create the ideal aesthetic smile for you whether it be Perfect, Natural, or even you so wish a Hollywood Smile.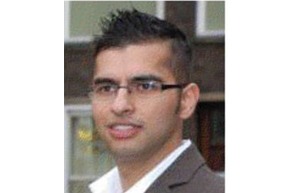 Dr Jussab has been transforming smiles throughout the country working in specialist practices. He has gained great satisfaction in changing people's lives and their newfound confidence.
What does a Perfect Smile Makeover do?
As the name suggests, the makeover is a new smile that has been designed to look better in many ways. This treatment includes various techniques and therefore it may align crowded teeth, close gaps, reduce protrusion, whiten, reduce a gummy smile, widen a narrow smile, change the length or shape of teeth, replace missing teeth, or any combination of the above.
The most popular treatments used in a perfect smile makeover are multiple porcelain veneers because they are the most conservative restoration and because they are strong and highly aesthetic.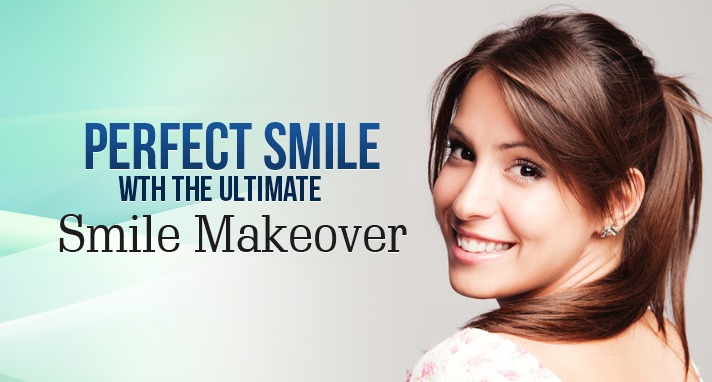 In addition to veneers, we have treated numerous patients who have requested porcelain crowns, bridges, implants, and even implant-supported dentures can also be part of a smile makeover depending on the case.  Smile makeovers can also involve rapid orthodontics using Inman aligners to either prealign teeth prior to multiple porcelain veneers.
While consulting with you we can create the ultimate smile by designing a beautiful Smile Makeover by using computer technology. We also offer treatments to patients who want the most minimal treatment with a Smile Mini-Makeover or often with Cosmetic Braces and Teeth Whitening only.
We can help
Our perfect smile makeover team can work with you to create your ideal smile, coming up with a bespoke solution to fit your individual looks and aspirations. Results will look totally natural and are designed to last for a long time, so long as careful ongoing dental hygiene is observed.
You remain in charge of your treatment at all times and we will advise you to ensure you achieve the results you have always dreamed of. We even offer a range of affordable payment options to suit your budget.
Follow up
Results can be rapid when you undergo cosmetic procedures aimed at giving you a perfect smile makeover. They should also be painless. If you have any concerns or suffer any discomfort following your procedure, please contact us straight away so we can help. We will remain in touch with you to make sure you are totally delighted with your new smile and can provide you with advice on dental care and lifestyle to prolong the life of your newly perfect teeth.
Why choose Cheadle Dental?
Our team of dentists and dental support technicians can work with you in the following areas:
Routine check-ups and hygiene advice
Emergency dental care, 24/7
Dental bridges, crowns and implants
Cosmetic dentistry, including whitening, straightening and veneers
Root canals
Children's services and family dentistry
Nervous patients
Anti-wrinkling and other cosmetic facial procedures
A little more about us...
FAQs
A: Patients report feeling more self-confident, younger and more secure about their appearance. Other positive side effects can include reduced wrinkles and a renewed interest in looking and feeling good.
A: This depends on the treatments you opt for, so you will need to discuss that with your dentist. He or she will be able to give you a good idea of the timings involved in each procedure.
A: While we cannot guarantee you will be struck by Cupid's bow the moment you step outside our surgery, a beautiful smile will certainly help you get noticed. If you do find true love as a direct result of your new smile please let us know. We love a good romance!