Cosmetic Dentistry in Cheadle, Gatley

Behind the gleaming celebrity smiles that are filling the silver screen lies a secret.
Rather than throwing money at facelifts, tummy tucks or boob jobs, many of the start actresses and actors have opted for something far more simple, but ultimately powerful – the perfect smile.
Overseas in the States, Cosmetic dentistry is all the rage and having bad teeth is practically out of the question. The trend is catching on fast in Britain as well and the choice of treatments is multiplying by the day.  There are many different types of veneers, bridges, crowns and white fillings to choose from all supported by computerised smile analyses that look at the relationship between lips, gums and teeth.
We at Cheadle decided to showcase our most popular treatments, so we have rounded up six different types of cosmetic dentistry and we go into detail to explain what each treatment does, what it might cost and how long it could take.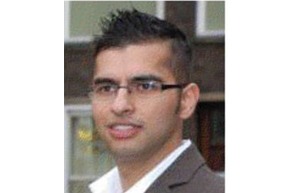 Dr Jussab, a clinical director has worked in many specialist practices gaining vast experience in all cosmetic procedures and has changed several people's lives in doing so. We are able to offer a free assessment whereby we can discuss your exact needs and how we can fulfil them.
Types of Cosmetic Dental Treatment in Cheadle Dental

Teeth whitening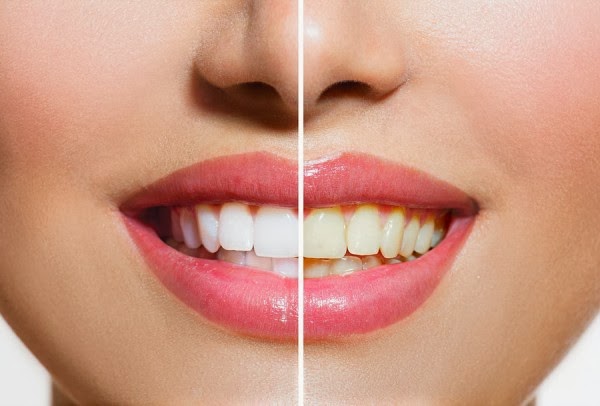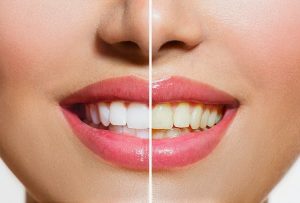 Teeth Whitening is aimed at solving your issues with yellow teeth. Losing the colour of your teeth is part of the ageing process and it is often a completely natural occurrence. Teeth start to change colour from teenage years and genetics also play a part in white teeth. So, for example, if your parents have yellow teeth, you are more likely to have the same issue.
We at Gatley, Cheadle Dental Practice, believe that whitening is advised for people who suffer from teeth stained by food, drink such as red wine, coffee and tea – and tobacco – without harming their teeth.
There are 2 types of teeth whitening techniques to choose from:
Home whitening and enlighten evolution ( chairside and home combined ) – leading whitening treatment amongst celebrities
Pure laser technique:
A quick fix way to whiten teeth.
It is done by using the power of laser beams – or the more updated light-emitting wavelengths – to provide an intense light that activates a whitening agent made from carbamide peroxide or hydrogen peroxide pasted onto the enamel of the tooth. This chemical reaction lifts the stain out of the enamel and is then washed away by the dentist.
The Time: About one-and-a-half hours.
The Durability: Needs topping up once every three to six months.
Cost: From around £600-£800 a session.
Home Kit
How it works: The patient is fitted with a tailor-made mouthguard. Instead of a laser, the patient wears the mouth-guard filled with whitening gel which is worn each night for around three weeks. This does not harm the teeth but slightly changes the composition of the dentine which is the part of a tooth that is hard, contains calcium and lies underneath the enamel thus making it appear whiter.
How long does it take?: Two to three weeks.
How long does it last?: Between three and six months.
Cost: From around £500.
Veneers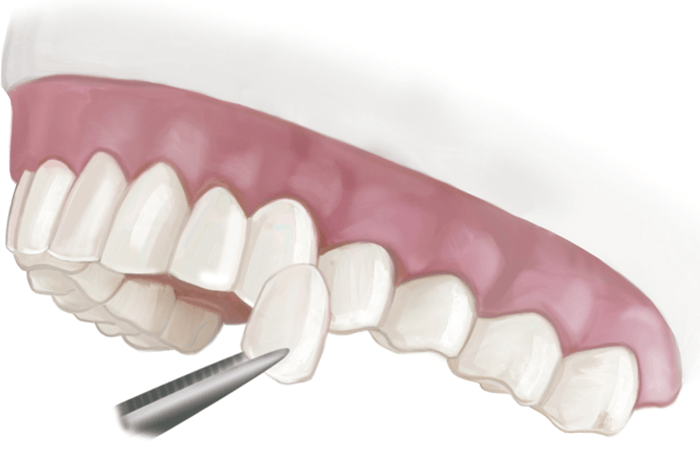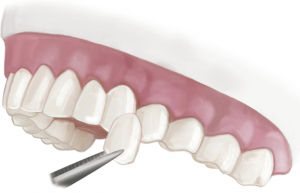 This is a versatile technique used to correct crowding in the mouth, cover badly broken teeth, badly stained teeth, reshape teeth or close up gaps. There are many different types of veneers that are used to increase the dimension of the tooth, thicken them, make them squarer or longer. The process is done using thin slices of porcelain called veneers that are shaped and coloured to correspond to the existing teeth. The veneer is bonded onto the front surface of the tooth using a chemical bonding agent. At Cheadle, we aim to use a minimal amount of drilling is used to curve the contours of the veneers.
The Time: Two separate appointments.
The Durability: At least 15 to 20 years if well looked after.
Cost: From £350-£450 per tooth.
Teeth straightening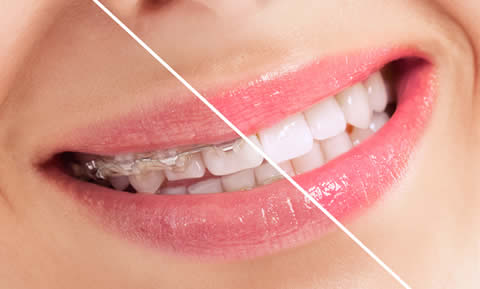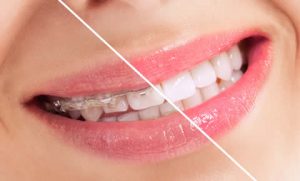 There are two ways to straighten teeth, either cosmetically or with orthodontics – the area of dentistry concerned with the prevention and correction of irregularities of the teeth.
It is a treatment for people with crowded teeth, crooked teeth or tilting teeth. All these problems can trap food which can lead to gum disease and tooth decay.
They are applied by using clear braces (i.e. Invisalign), or tooth-coloured wired braces are fitted inside the whole of the mouth.  They last from 6 months to 18 months, with follow up appointments every 2 was for the former and four for the latter. Over time, the appliances move teeth to straighten them out.
The Duration: It varies from case to case, but the patient is advised to wear a retainer at  – otherwise the teeth can start to drift back to their original position.
Cosmetic teeth straightening
The process is conducted by placing veneers or crowns to give the patient a perfect smile and provide a desired colour, shape and position of teeth ( see below). This can sometimes include gum recontouring to reshape the gum and suit the shape of new crowns /veneers.
AFTER FULL ASSESSMENTS, the teeth are drilled ready to receive the new crowns veneers.
Each veneer is then bonded to the front of the tooth on the subsequent visit
The Time: Two-three appointments. Surgery appointments take a minimum of 1 -3 hrs based on the number of teeth involved
The Duration: 10yrs minimum if well looked after
Cost: From around £450 per tooth
Crowns or cap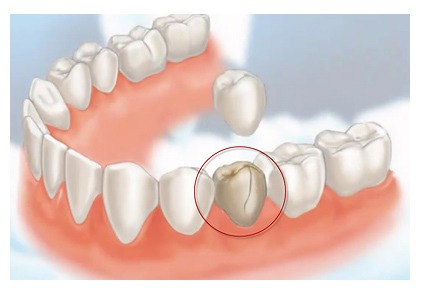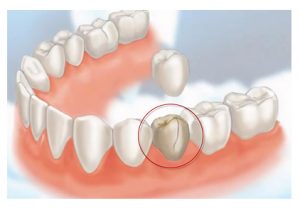 They are used to restore chipped or replace broken teeth. Gatley, Cheadle dentists make them by taking an impression of the tooth is taken and the crown – made from metal or porcelain – is built in a laboratory to individual prescription, using a gold alloy covered with bonded porcelain. The old tooth is then cut down a millimetre or so to make room for the crown. The crown is then cemented onto the tooth.
The Time Two two hour appointments.
The Duration: Permanent.
Cost: A crown costs from £400 each.
Bridges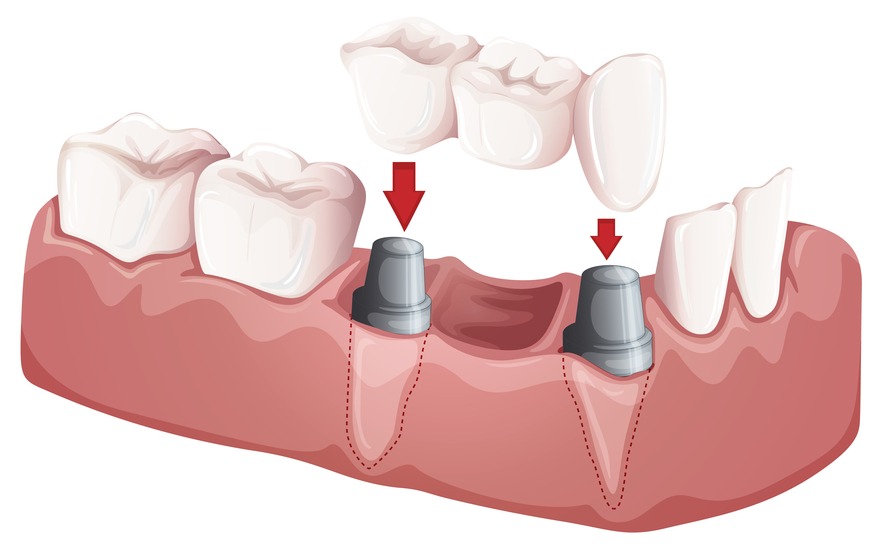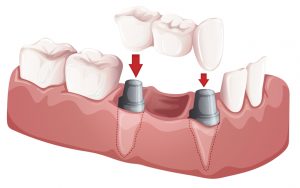 Dental bridges are used to restore chipped or replace broken teeth or even a makeover.  Cheadle dentists can make crowns that are all-porcelain (metal free ).  The old tooth is cut down a millimetre or so to make room for the crown and impression taken on 1st visit. The crown is then cemented onto the tooth on the second visit
The Time Two two hour appointments.
The Duration: Perm
      Cost from £450 per crown
Cosmetic dentistry / Bridges
We serve to bridge a gap where a tooth is missing or to close a gap around Gatley, Cheadle. They work by using either metal-free porcelain or a metal unit of three crowns is fashioned from porcelain. The bridge is then cemented to the teeth on either side of the gap. These teeth are drilled down to attach the bridge to either side of the gap. The middle crown is solid to mimic a tooth, the other two are hollow in order to fit over the teeth. A colour is chosen to blend in with existing teeth and the shade of the bridge.
The Time: Two one hour appointments.
The Duration: From three years to fifteen years, if cleaned properly.
White Fillings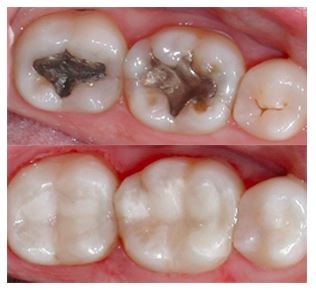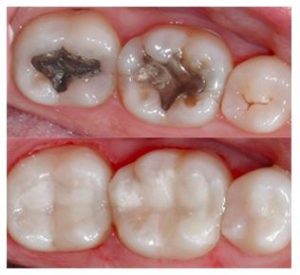 White fillings are for people with smaller gaps, chipped teeth or filling the edge of a tooth.
How they work: Made of a composite of resin and glass particles, they are cemented onto the existing tooth using a bonding agent.
Why choose Cheadle Dental?
Our team of dentists and dental support technicians can work with you in the following areas:
Routine check-ups and hygiene advice
Emergency dental care, 24/7
Dental bridges, crowns and implants
Cosmetic dentistry, including whitening, straightening and veneers
Root canals
Children's services and family dentistry
Nervous patients
Anti-wrinkling and other cosmetic facial procedures
A little more about us...
FAQs
A: The time varies highly on the type of procedure taken and how demanding it is to carry out. Also, some projects are longer, thus our doctors take time to do them properly.  If you are interested in booking a cosmetic procedure with us, we will invite you in for an initial consultation to discuss the matter in detail.
A: This also depends on the type of treatment being considered. However it is always a good idea to bring someone along who can help keep you calm beforehand and take you home afterwards which we at Cheadle suggest for your own safety. We can advise more specifically once we know what your procedure will involve.
A: We at Cheadle want to create an atmosphere where we always provide our patients with comprehensive post-treatment advice and we stay in touch by phone for a while afterwards to make sure there are no problems and that recovery is going well. We will make a series of check-up appointments afterwards to make sure things are settling down well.