Orthodontics Cheadle
Cheadle is devoted to providing patients with optimal orthodontic care. As a clinic patient, you will be treated by one of our experts. With years of experience and hundreds of satisfied customers, remain dedicated to providing the best possible personalized care possible.
What is Orthodontics?
Orthodontics is one of nine dental specialities recognized which focuses on how teeth fit together and the treatment of improper bites. Orthodontics is also concerned with neuromuscular and skeletal abnormalities associated with the tissue surrounding the mouth and jaw. Our experts at Cheadle are available to provide treatment and advice.
For many people, orthodontics is connected with braces and the cosmetic benefits this speciality provides, however, there is much more to orthodontics than braces and an attractive smile. For us at Cheadle, orthodontic treatment is very critical to overall oral health. Straight teeth that fit together correctly are much easier to keep clean, less likely to wear down prematurely. In addition, the risk of tooth decay, periodontal disease (like gingivitis) and other dental diseases or conditions will be considerably reduced. Ever wondered what the difference between a dentist and orthodontists was?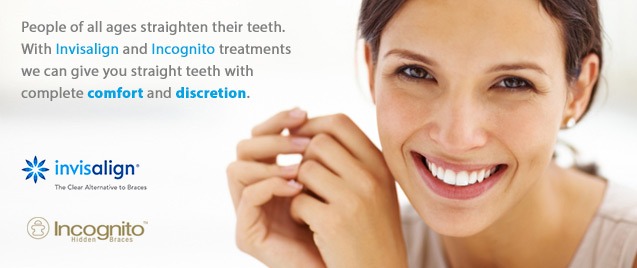 What's involved in a Orthodontics Treatment?
Until recently, braces have been seen as a rather ugly option for dental correction and something that is exclusively for children. Times have changed radically, however, with patients of all ages now opting for braces, which are discreet, affordable and highly effective in correcting misaligned teeth. We offer a free initial consultation where you can examine all the options and take your time to decide how you would like to proceed.
Once your braces have been fitted, you will notice the effects almost immediately, including less stress on your jaw and surrounding muscles, a reduced risk of gum disease and decay and straighter teeth that are easier to care for and keep clean.
Some of the Conditions treated with Orthodontics at Cheadle:
Overbite – a dental condition where the lower jaw is too far behind the upper jaw or a misalignment of the teeth
Underbite – the projection of the lower teeth beyond the upper
Crossbite – a dental condition in which one or more of the upper teeth are biting on the inside of the lower teeth
Openbite  – a dental condition where only a few of the teeth of the upper and lower jaw make contact
Spacing or Gaps Between Teeth – or a diastema is a space or gap between two teeth. It appears most often between the two upper front teeth. However, gaps can occur between any two teeth.
Crowding – teeth crowding may occur due to genetics, improper treatment of teeth or over time as we age.
Malocclusions – a misalignment (incorrect relationship) between the teeth of the two dental arches when they approach each other as the jaw closes

Teeth Straightening
We offer 3 options to straighten teeth via orthodontics.
1. Clear braces (i.e. Invisalign)
Transparent removable braces.
These are clear invisible braces that are the same as Invisalign without the extortionate costs and the branding.
 For further information regarding clear brace aligners please visit  https://www.invisalign.co.uk or please feel free to contact our clinic.
2.  The Inman Aligner
Used to treat front top and bottom teeth when they become crowded, crooked and even rotated
is a removable appliance ( can be removed and inserted as easily as a retainer) that has a clear plastic bag covering front teeth and is alternative to Invisible Braces
involves no teeth to be extracted
requires only one appliance
allow you to achieve a great smile little expense in a short period of time in comparison to other orthodontic methods such as fixed braces and Invisalign
quick treatment times ( 6-12 weeks  depending on complexity ) to achieve a great smile in comparison to other methods
       Is the Inman Aligner comparable to Invisalign?
The treatment time with the Inman Aligner is usually faster than clear invisible braces and usually much cheaper  and is mainly used for front teeth alone
3. Quick straight teeth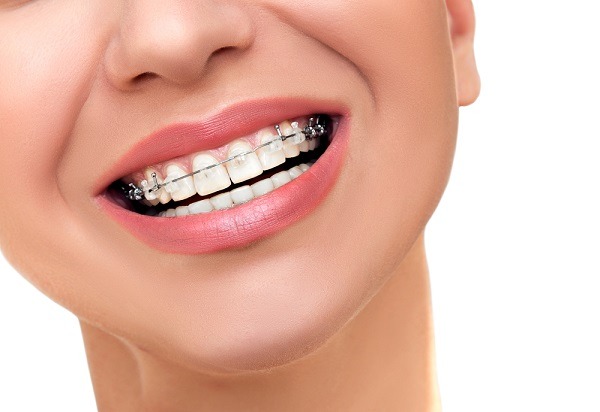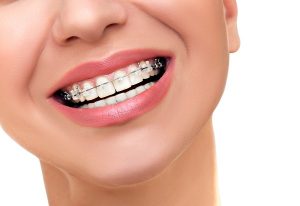 Fixed clear brackets and white wires. Fast short term braces for complex cases -Same as 6-month smiles without the extortionate costs. Fixed braces are the traditional 'train track' braces. They are small square brackets that are glued onto the teeth. Wires are then tied to the brackets to help move the teeth into the correct position. These braces are a very quick, efficient and comfortable way of straightening the teeth.
Fixed ceramic braces give you all the clinical advantages of traditional metal braces as they are capable of straightening the teeth, and are also used in complex cases.
Our Orthodontist can check your suitability for white fixed braces and determine if you're a good candidate for this treatment.
Why choose Cheadle Dental?
Our team of dentists and dental support technicians can work with you in the following areas:
Routine check-ups and hygiene advice
Emergency dental care, 24/7
Dental bridges, crowns and implants
Cosmetic dentistry, including whitening, straightening and veneers
Root canals
Children's services and family dentistry
Nervous patients
Anti-wrinkling and other cosmetic facial procedures
A little more about us...
FAQs
A: We will start the process with a consultation, during which we will explain the different options available, from fixed metal braces to invisible aligners. We will monitor your child's progress, re-fixing and adjusting any braces as their mouth and teeth develop.
A: Of course. Come and see our orthodontic expert to find out how we can help your achieve the straight teeth you have always dreamed of!
A: Yes you can. Please discuss this with our reception team and look out for special offers on our website.