Dental Crowns in Stockport
Crowns
Crown (or cap) is a covering that encases the entire tooth surface restoring it to its original shape and size. A crown protects and strengthens tooth structure that cannot be restored with fillings or other types of restorations.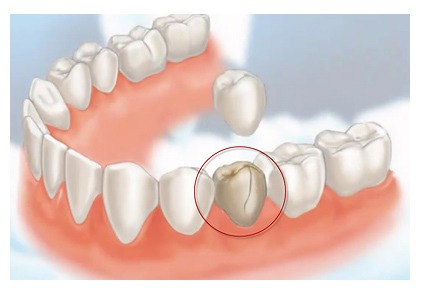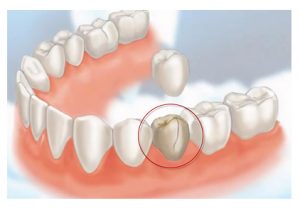 Here at Cheadle Dental Practice, we offer two types of dental crowns to choose from suited to your requirements and budget. We offer porcelain bonded to metal crowns and all ceramic cosmetic crowns. During your consultation, we will explain the different options available to you and answer all your questions.
Our experienced and highly trained doctors and staff care about you and your dental needs. We work as a team to provide affordable dental services; both professionally and efficiently.
We are proudly serving the Dental Crowns and other dental needs of residents of Stockport.
Cheadle Village Dental Practice in Cheadle Town providing high-quality patient care at affordable prices. We offer a full range of cosmetic treatments and general dentistry in a relaxed and friendly environment.
We specialise in treating nervous patients and can offer sedation, hypnosis or virtual reality headsets for any treatment.
In addition to this, our dentists strive to offer choice, care and confidence to each of our individual patients who live and work in Cheadle Town.
Browse below the Dental services and Products we offer in Cheadle and areas around.
Our Offers
Emergency Appointment Offer
Licensed by the Cyprus Securities and Exchange Commission under licence number 138/11 in accordance with the Markets in Financial Instruments Directive.
New Patient Offer
We welcome new patients. Register as a new patient at cost of £25. Original price £45.Our new patient get full examination including small x rays.
Teeth Whitening Offer
Explore A Range Of Teeth Whitening Options. Open To Everyone, Book Now. Book your FREE consultation now.
Kids Dentistry Offer
Kids seen free, when adult register with us as new patient.
Free Consultation Offer
At Cheadle Dental Practice we offer FREE Consultation for Teeth Whitening, Teeth Straightening, Cosmetics and Implants.
Wedding Dental Makeover offer
We offer wedding detnal make over for both bride and groom. Call us to check our speciali prices.