Anti Wrinkle Treatment Cheadle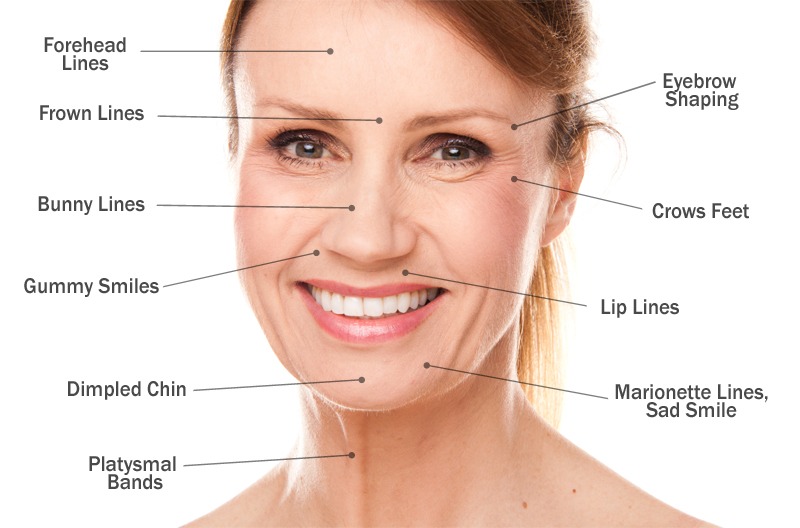 If you want to refresh your face without having to resort to surgical procedures, the good news is that facial rejuvenation techniques can soften facial wrinkles for a more youthful appearance. The benefit of having this Anti Wrinkle treatment done at Cheadle is that our doctors have extensive knowledge and understanding of your facial anatomy and thus can perform this delicate work in a safe and precise manner. We at Cheadle use the botulinum toxin type A for our face-lifting treatments, which is a safe injectable aesthetic solution.
At Cheadle Dental Practice, we offer a full range of dermal fillers and anti-wrinkle treatments to help boost your appearance, soften lines and wrinkles and increase your confidence!
Our qualified professional facial aesthetics practitioners can offer you a consultation to discuss your concerns and the results you would like to achieve.
By having a full facial consultation, we can discuss the various treatments available and which ones would be the best for you. We will look for the most effective treatments that will cause minimal discomfort. During our long years of practice, we have helped countless patients regain their youthful radiance.
At Cheadle, we can provide Local anaesthetic for dermal filler treatments to even the most sensitive areas such as the lips without causing any pain or discomfort. We pride ourselves on our safe, sterile environment which is superior to that of any salon and we also boast an extensive knowledge of facial muscles and nerves so our gentle injection techniques are safe and pleasant.
We at Cheadle use only FDA-approved products in order to treat our clients safely and with optimal results. We employ treatments such as Alloderm and Restalyne dermal fillers and Bocouture anti-wrinkle injections. Prices start from just £160 and finance may be available to help you spread the cost of treatments.
Areas that can be treated in Anti Wrinkle Treatments:
Frown lines
Forehead lines
• Thin or uneven lips
• Crow's feet
• Fine lines around the lips (smokers lines /lipstick bleed lines)
• Nose to mouth lines /folds
Treatments generally take around 30 minutes and results are immediate for dermal fillers and take 5-10 days for anti-wrinkle injections such as the forehead. At Cheadle, we make a point to include gull post-operative care and to see all our clients for a review and photographs 2 weeks later to assess our results and ensure our clients are happy with their treatments. Check out some of our most recent testimonials.
Why choose Cheadle Dental?
Our team of dentists and dental support technicians can work with you in the following areas:
Routine check-ups and hygiene advice
Emergency dental care, 24/7
Dental bridges, crowns and implants
Cosmetic dentistry, including whitening, straightening and veneers
Root canals
Children's services and family dentistry
Nervous patients
Anti-wrinkling including botox and other cosmetic facial procedures
A little more about us...
FAQs
A: There are  no health limitations as to who can get this treatment. Anyone who is concerned about their facial appearance is more than welcome to come for an initial consultation. Our dentists will provide you with advice on what the treatment will entail in your case and how effective it will be, as it is individual our dentists take great care to ascertain what will be needed.
A: The results of your anti-wrinkle treatment can last anytime up to 12 months. You can opt for 'top up' treatments after that if you see the effects fading, but this should be discussed with your dentist. Derma fillers can also last around six to 12 months.
A: The anti wrinkle treatments procedure is quick, easy and painless. Our experts at Cheadle are known to perform fast and accurately so you should not feel any discomfort and you should feel able to go back to your daily activities unhindered. However, if you feel any pain or discomfort, please let the dentist know right away.