August 23, 2013
Posted by:

cheadle

Category:

Blog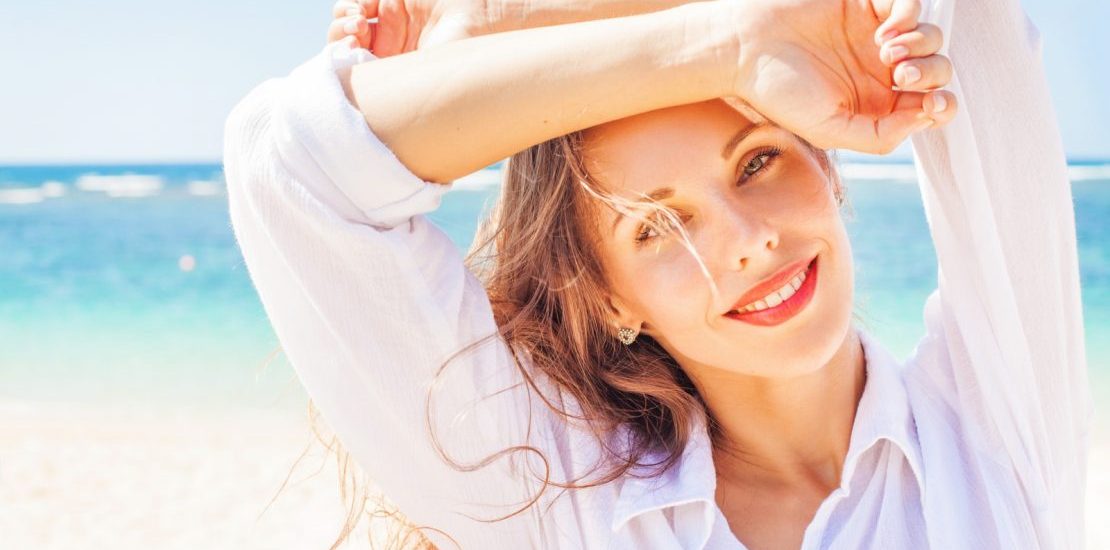 Making the most of that summer glow
As the holidays come to an end and thoughts turn to the return of school and start of autumn, it is quite natural to want to cling on to the feeling of summer and those carefree days in the sun. One way is to try to maintain your tan, topping it up with bronzer and keeping your skin moisturized and supple, so it can look at its best. But what about your teeth?
Glowing post-holiday skin is all very well, but if your smile lets you down, the whole effect can be ruined. We often over-indulge on staining food and drink, such as wine or coffee when on holiday, and in the case of sporty or active holidays, our teeth can even take a physical knock or two in the name of having fun. So now we're back home, it's time to pay proper attention to our neglected teeth so that they can become the crowning glory of our look as we head into autumn.
Teeth polishing
A quick, and relatively inexpensive way of sprucing up your pearly-whites is with a professional clean by a hygienist. Your teeth will be intensively cleaned and polished using top-of-the-range equipment and fresh, minty toothpaste to leave them shiny and white. Ideally, this should be done every three months anyway, to maintain good oral hygiene. However, an extra polish after a trip away will help keep your holiday glow for longer.
Teeth whitening
The popular teeth whitening, non invasive treatment will help people whose teeth are too stained or discoloured to be effectively improved by a professional clean alone. Each tooth-whitening treatment is tailored to the patient so that the right whiteness level can be achieved for them. The process begins with special trays of bleach prepared for home use and concludes with an hour under a whitening lamp. Result? A dazzling new smile.
Invisible braces
Gone are the days of ugly train tracks clamping painfully on your crooked teeth as they slowly pull them back into alignment. Modern cosmetic dentistry can be much less aesthetically invasive, with invisible braces, such as invisalign,  achieving spectacular results without the need for huge lines of metal cramping your style.
Inman aligner
Another way to straighten crowded or protruding front teeth is to use an Inman aligner. This new concept straightens the teeth quickly and safely with the use of a removable device made of nickel titanium coil springs that fits into the mouth, guiding teeth into their desired position. Clients wear the aligner for around 20 hours per day and can expect to see results within six to 18 weeks.
Implants
Finally, all the tanning and tooth whitening in the world will prove pointless if you have an embarrassing gap between your teeth. Dental implants are an extremely effective, permanent way to fill the space with an artificial tooth that is embedded at root level for a really firm fix. No-one will ever know that tooth is no longer your own, since colours and shapes can be matched exactly to the rest of your teeth.
So, with all those options available to help your show off your teeth alongside your tan, you have no excuse for your post-holiday glow not to carry you all the way to Christmas.