April 27, 2022
Posted by:

cheadle

Category:

Orthodontics, Teeth

What Is Orthodontics?
Orthodontics is the specialisation of correcting misaligned teeth and methods to straighten teeth. To elaborate, this speciality focuses on improving the aesthetics and alignment of crowded or crooked teeth and rectifying problems with the bite of the teeth. Orthodontic treatments can also help reduce damage to prominent teeth as well boost confidence in your smile.
Cosmetic teeth straightening is also an option for people looking to enhance their appearance, as the process is simplified to correcting just the front teeth in as little as 6 months. This is because the front teeth bone is much less dense than at the back.
As well as teeth straightening, orthodontics also covers other problems such as cleft lip and palate.
What Are the Different Methods to Straighten Teeth?
Teeth straightening typically takes around 12-18 months, but it depends entirely on your oral health and the extent of misalignment. It is advised that children wait until all or most of their adult teeth come in and the growth of their jaw.
If you have white spots on your teeth, gum disease, or any other signs of tooth decay, your orthodontist may recommend a treatment plan to tackle that before commencing with teeth alignment.
The initial stages of any orthodontic treatment start with scans and X-rays of your current teeth, so the specialist can determine the course of treatment that's best for you. Plastic moulds of your teeth will also be made at this point.
1. Fixed Braces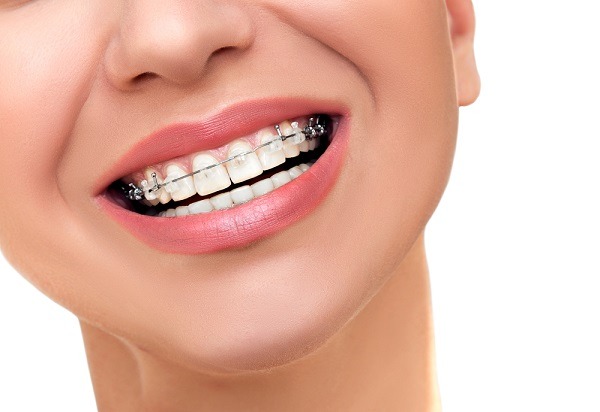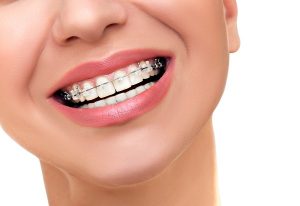 According to what your treatment plan is, fixed metal braces use brackets that are attached to the tooth and are connected with a wire. In the case of clear or ceramic braces, the wire can also be a shade of white to make your treatment even less visible.
The wires work to gradually shift the teeth into the desired position and have to be tightened by your orthodontist every few weeks. If you have self-ligating wires (self-tightening) then there are even fewer dental checkups to attend throughout the course.
Lingual braces are almost the same process as fitting metal braces and work the same, except for the fact that they are attached behind the teeth. This works for people who need substantial dental work and want a more discreet option. It is, however, more costly than traditional braces as it uses a more advanced orthodontist to fit them and the actual brace itself costs more. Braces in general also restrict the type of food you can have as it can be harder to clear certain foods from the mouth.
2. Removable Braces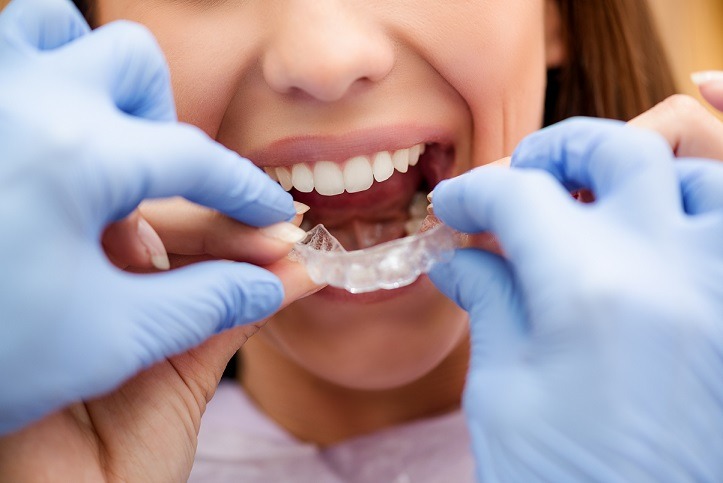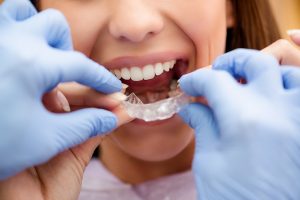 A popular option for minor or cosmetic teeth straightening is Invisalign. It is a clear, removable aligner made out of out medical-grade plastic and is a very discreet option for more self-conscious wearers. After your initial scans and plastic moulds are made, a series of personalised plastic aligners are made for you to wear over the course. The tray is usually changed every 2-4 weeks for around 6+ months, depending on your treatment plan.
As long as you have enough self-discipline to wear the aligners when you're supposed to, they work very effectively. Though removable braces are convenient, frequent snacking or regular coffee breaks can make the cleaning and reinsertion process arduous.
3. Veneers
An alternative solution to braces to correct crooked teeth is porcelain veneers. This is a popular option for a single tooth fix or to completely redo your smile. After the smile design is chosen and the ceramist has made a mould of the teeth, the teeth are trimmed to make space for the veneer. Any modifications are made to the final veneers and are then inserted into the patient's mouth.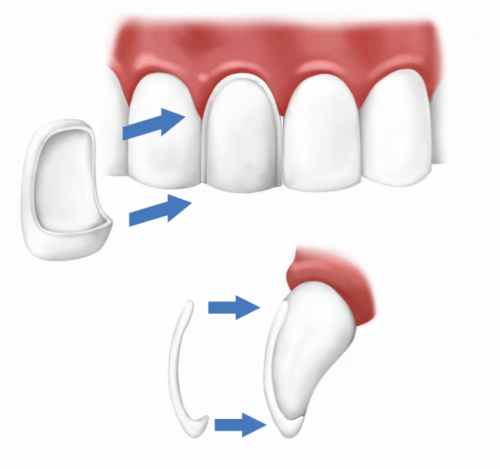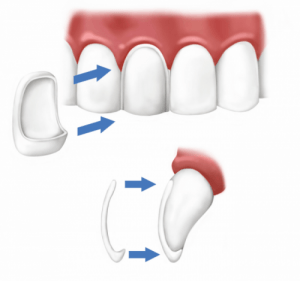 Veneers are great for chipped or missing teeth and are very low maintenance compared to the other straightening methods. They look and feel like natural teeth, can last for a very long time, and can greatly improve confidence in your smile.
Contrastingly, they are still susceptible to damage and are very expensive, but if you are looking for a complete smile makeover, this option may be for you.
So there you have it, a complete guide on the different methods to straighten teeth. Ultimately, straighter teeth add to a more pleasant smile and that extra boost in your appearance can really change the way you live your life! From having more confidence and socialising more to better oral health. The benefits and drawbacks will allow you to decide what option you prefer and your orthodontist's advice will ensure the safest and most optimal results.