October 31, 2013
Posted by:

cheadle

Category:

Blog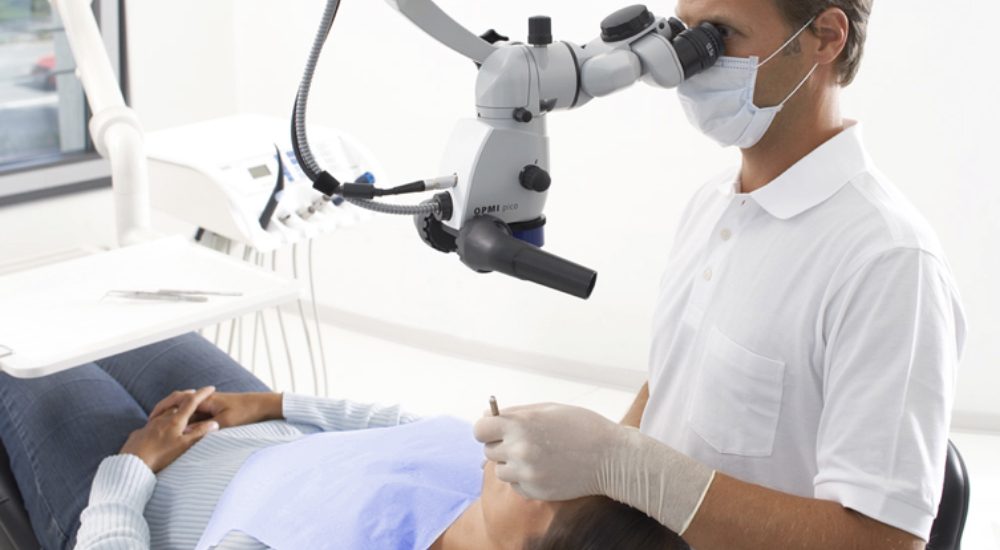 Microscopic Dentistry
One of the renowned dental treatments; the microscopic dentistry is really a bigger and successful part of the general dentistry.  The microscope dentistry is highly beneficial, result-oriented and has greater vitualization benefits. It is a super-machine to improve the quality of the dentist's work, has results which are asthetically appealing.
The new highly innovative microscope dentistry is currently practiced by 1 percent of all the dentists. It has been labeled as highly scientific form of dental care, and is also proven to have the earlier detection of all the dental problems. This new dentistry treatment is very much effective for all types of conditions.
Magnified glasses known as dental loupes are mostly used by dentists during dentistry examinations and procedures. Magnified glasses helps in examining the teeth and gums clearly and easily. In microscope dentistry, dental loupes are replaced with high-powered microscope. This microscope has an amazing functionality that dentist would be able to see the image of the teeth and gums up to 20 times closer than the traditional dental loupes.
This technology will help dentists to work with greater accuracy and for the improvement of the entire dental treatment. The exact area of the teeth which needs treatment is easily detectable and this would lead to elimination of use of painful injections into the gums.
Microscopic dental treatment is indeed a successful form of general dentistry.